The International School of Shamanism offers a variety of programs. For more information on current workshops and events contact us directly:
http://www.shamanic-path.com/contact.html
World Wide Shamanic Workshops:

Shamanic Consultations:

Private Sessions

Couples' Sessions

Personal Intensives

Energy Work/Massage

Rituals & Ceremonies:

Marriage/Commitment Ceremonies

Sacred Shamanic Journeys

Sweat Lodge Ceremonies

Land Blessings

House/Space Cleansings

Vision Quests

Equinox and Solstice Ceremonies

Fire Ceremonies

Advanced Shamanic Workshops:

Shamanic Healing Techniques

Shamanic Shadow Work

Heart Consciousness Series

People of Power

Shamanic Apprenticeship

If you would like to learn more about our workshops or request a workshop series in your area please contact us: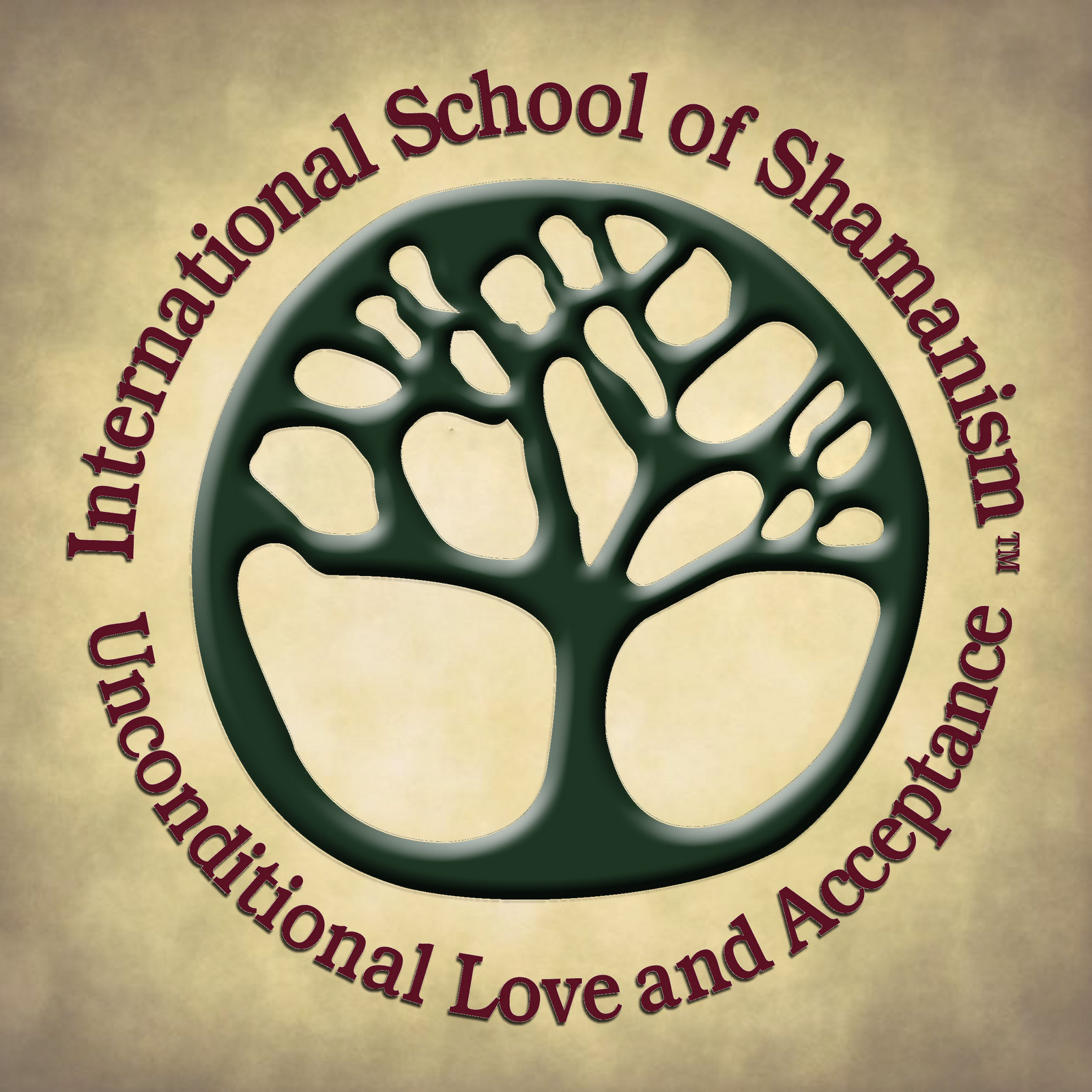 Shamanic Healing Circle
Monthly First Saturday noon - 2pm
What to Expect at our Shamanic Healing Circle:
Shamanic Healing Circle occurs the first Saturday monthly. This is an open community event where we support each other on our spiritual path. Shamanism is not a religion; it is a spiritual practice and a way of living regardless of your background. There are no prerequisites for participating - come as you are! We meet the first Saturday monthly from noon – 2 pm (approximate end time depending on size of group. People are free to leave at any time – we are informal.)
The intention of Healing Circle (and all our offerings) is for the highest good of all participants. Unconditional Love and Acceptance is our core teaching and the foundation of all offerings at International School of Shamanism. At Healing Circle, we use ancient, time-tested healing ceremonies and techniques to access and energize healing forces. The space created is sacred, respectful, open and encouraging.
This is an excellent place for connecting with yourself and others. Together, as a community, we can learn, grow, heal, share and experience personal transformation.
Healing Circle is held in an intimate indoor space on a peaceful and private mountain retreat just south of Chatsworth, GA in the northwest Georgia mountains at 347 Sugar Hollow Rd, Chatsworth, GA. We open Healing Circle with ceremony designed to help you relax and center yourself. After group discussion, participants are offered Shamanic energy work from the Shamans and Shaman Apprentices while other participants in the circle drum and support people as they are receiving healing energy. (Participation is optional). Drums are provided or feel free to bring your own instrument.
---
International School of Shamanism
Chatsworth, GA USA
Certified Shamanic Mesa Carrier Program
13-15 September 2019
(Friday 6 PM - Sunday 2 PM)
What is the Shamanic Mesa Carrier Program?
IT IS ALL ABOUT YOU:
Healing Old Wounds
Clearing Self Defeating Habits
Writing a New and Healthy Script for Your Life
Transforming and Discovering Your Gifts
Owning You, Being and Expressing You

What is a Mesa Carrier?

A Mesa Carrier is a shamanic practitioner who walks in authenticity, knows their true nature and lives the embodiment of their infinite self by healing through the powerful medicine of unconditional love and acceptance, self responsibility, discipline and balance. Our Shamanic Mesa Carrier Program explores traditional Shamanic techniques including energy medicine, ceremonial and experiential practices essential to clearing and maintaining a healthy body, mind and spirit. As you are guided in shedding what no longer serves you, a strong foundation is built allowing your authentic self to shine. The core of this program is learning how to unconditionally love and accept - beginning with yourself!

The Mesa Carrier finds his or her own vision by looking within. In its beginning stages and simplest form, you will be taught how to construct a Mesa which is simply a personal altar consisting of a cloth for the foundation symbolizing you; a stone, a shell, a feather, and a candle which represent the elements of earth, water, air and fire and the four directions surrounding a personal centerpiece for your heart.

You will learn how to build upon these foundations in a symbolic and meaningful way with practical applications to enhance your daily life. Your Mesa begins to take on deeper meaning as you awaken and grow spiritually serving as a portal to connect with yourself deeply, heal, grow and live your purpose as you transform and reclaim your authentic self. The Mesa is simply a mirror reflection of yourself and your personal work, so it is constantly growing and changing as you do.
What Will You Learn in the Mesa Carrier Program?
This in-depth heart-centered series will enhance your life. You will learn how to:
Release old patterns, behaviors and beliefs that no longer serve you
Embrace your authentic self and own your power in a balance
Walk the path of unconditional love and acceptance
Learn and practice in a safe sacred space with others
We invite you to attend our monthly Shamanic Healing Circle open to all. Here you can experience our mission of helping the planet heal, one person at a time, with unconditional love and acceptance. Healing Circle is a place where you can interact with others who have completed this powerful program and learn how it can help you improve your life. We encourage you to allow yourself the first step of opening your heart to healing! Healing Circle meets the first Saturday monthly at the School from noon – 2 PM.
Don Thomas and Lisa Lake, Shamans leading this program:
Don Thomas, Anointed Shaman and Founder of the International School of Shamanism, teaches Shamanic workshops internationally, leads Shamanic ceremonies and offers private Shamanic sessions. Recognized as a teacher of teachers, his passion is spiritually guiding people who want to heal, grow and transform their lives. Don Thomas will guide you inside for your answers to your soul's longing. For over 40 years, he has worked with thousands of people using his gift of reading energy, spiritual teaching and humor to help people transform their lives by finding their unique path.
Lisa Lake, Anointed Shaman and Director of the International School of Shamanism, teaches Shamanic workshops internationally with Don Thomas, leads Shamanic ceremonies and offers private Shamanic sessions. She helps people heal with her gift of gently moving energy through Shamanic journeys and meditations, energy work and bodywork, shamanic counseling and sweat lodge ceremonies.
Together, Don Thomas and Lisa combine their individual talents into a tapestry of teaching, healing and service to guide people in their spiritual journey. The process they use has proven effective in helping people with practical methods for healing and living a meaningful life.
International School of Shamanism Mesa Carrier Program Details:
When: Mesa 1 13 -15 September 2019 Friday 6 PM - Sunday 2 PM
(5 Mesa weekend retreats once every 6 months)
Where: International School of Shamanism Chatsworth, GA
Cost: Mesa 1 workshop: $450 (includes meals and sweat lodge)
Early Enrollment Discount: $400 if paid in full by 15 July 2019
Lodging: $128 plus taxes single occupancy for 2 nights
$64 plus taxes double occupancy for 2 nights
Enroll: $200 deposit to reserve your space
www.shamanic-path.com/contact.html for more details
Register early as space is limited to 14 participants
---
---
Shamanism can help you realize your Spiritual Potential.

Private Sessions and Couples Sessions:
The process we use is a bridge between psychology and spirituality. We are devoted to assisting people in integrating body, mind, and spirit, becoming truly alive, conscious, and responsible, functioning with creative grace, and developing the capacity to love, accept and heal. With over 40 years of experience and training in a variety of healing modalities, Shamanism, one-on-one counseling, subtle energy work, philosophy, and theology, among others, the Shamans will guide you inside to own your truth and shed what no longer serves you or your relationship so you both grow.

Don Thomas, Anointed Shaman and Founder of International School of Shamanism, offers private shamanic sessions based on more than 40 years' experience guiding people on their spiritual path. He has worked with people internationally teaching Shamanism and practicing his spiritual gift of reading energy. Don Thomas guides you through obstacles preventing you from fully opening to your heart's truth and your spirit's longing. Don Thomas teaches people how to own and express their truth; explore self-created illusions and false conclusions. Most importantly, he will guide you in the healing medicine of unconditional love and acceptance.

Shamanic Counseling Session - Price per 45 min. session: $120.00

(Discount for Mesa Carrier Program Students: $100.00)
Personal Intensive Session:
In a Personal Intensive Session, we take ample time to focus on you and your process without feeling rushed. These sessions are designed to be a minimum of two 45 minute segments and can be up to a week if desired. Your personal intensive is personalized for you and your goals. It will include energy work and optional bodywork to assist you in your evolution toward your healing and opening more deeply to your heart's truth and your spirit's longings. Together, we create a plan that best suits your needs and goals.
During your personal intensive, you are guided in working on all three levels of human existence, Body, Mind and Spirit:
You are guided in opening your heart and speaking your truth; expressing your painful emotions and the negativities of your shadow side; exploring your images and false conclusions, and most importantly guiding you to the healing path of loving and accepting yourself just as you are in this moment as you walk your path.
Intensives are particularly geared for people who need and desire more time than a single session.
People decide to have a Personal Intensive Session for a variety of reasons. For example, when you:
are dealing with a life crisis such as divorce or illness;

cannot feel unconditional love and acceptance;

have hit a wall in therapy and need a new approach;

want to go deeper into your spiritual process than one session;

are battling your negative self;

live at a distance where it is difficult to travel to weekly sessions;

are in a spiritual crisis;

do not have an appropriate Shaman nearby to guide you;